Fun Clock Phone Apps
I want to thank you for being a student and horology enthusiast. It really does mean a lot to me. As a horology instructor, connecting with my students is my number 1 priority – so feel free to email me back at [email protected] or through my website if you ever need to get in touch.
Phone apps
There are some free smart phone screen live wallpapers and a phone apps for the horology enthusiast. Most of these versions are free. There are paid versions that provide more features. I am not endorsing any of these apps or wallpapers and I have not tested them. They appear to be from a reliable source as they are directly from the Google Play Store and iTunes websites. I am only providing useful information that may be of interest to you. The iPhone app below does not have a free version. The links below will take you to the apps and live wallpapers. Some offer a video that demonstrate the app in action. You can read about them and decide if it is for you.
Clicking on the pictures below which will take you to the Google Play Store to view these applications.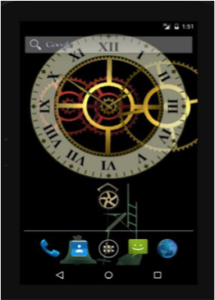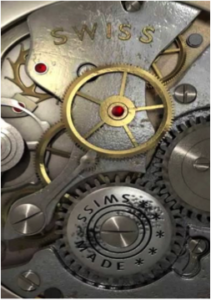 Watch Gears Live Free Wallpaper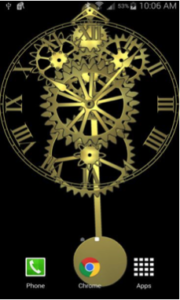 Brass Gears Clock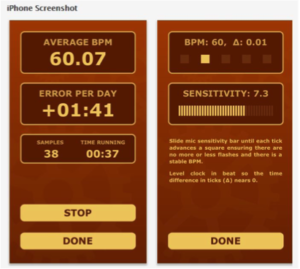 The app above uses the phone microphone to capture the audible ticks of the clocks escapement and pendulum. It determines the beats per minute and the rate of error in seconds per day fast or slow. This one is not free. It will cost you $9.99
ClockMaster Clock Time Regulation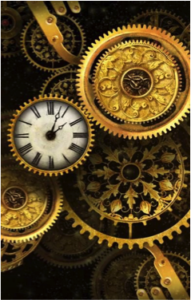 This one is very elegant. It has very a fluid movement. The link to this app will provide a demonstration video show the operation of this phone app.
Gold Clock Live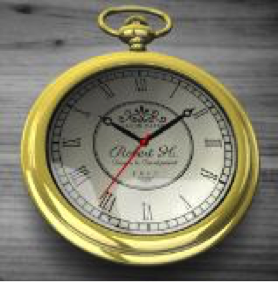 The above pocket watch app is a 3D application which moves in a fluid fashion on the surface   of your phone. Clicking on the link will take you to the application site that has a video showing   the application in action.
Best wishes,
John
Tick Tock Productions
P.S. If you know of someone who may be interested in clock or watch repair, please send them the following link: www.ticktockpro.com/free.htm (Copy and paste the link to an email)